Adopt-A-Row
Adopt-A-Row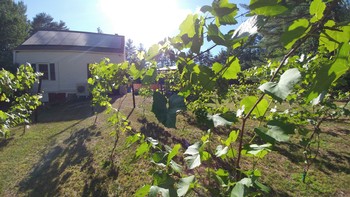 Become a member of the Adopt-A-Row program and recieve a certificate of adoption, name plaque on vines, and a 8"x10" vineyard canvas photo. Both years receive a tasting of four and vineyard tour for four. Along with two commemorative Averill House Vineyard wine glasses, and six bottles of wine per a year during membership.*
During the month of August stop in and enjoy fresh in season grapes!
Don't forget your four tickets to the Harvest Day celebration & Wine Masters Holiday Event!
Program runs for two consecutive harvest-years.
*2019 is the fifth year of growth, limited wine available. Your wine certificate gives you first production choice when available. Wine value $14.99 per bottle.