Barre Workout & Wine Tasting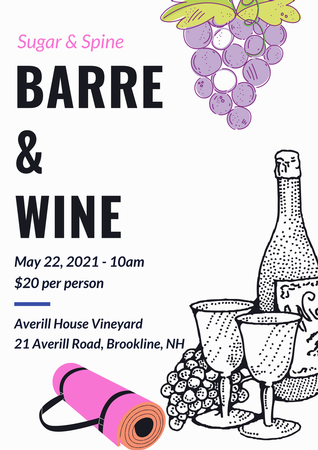 Barre in the Vines & Spring Wine Tasting
Saturday May 22nd, 2021
10:00am- 12:00pm
---
Join Sugar & Spine at Averill House Vineyard for a workout in the vines!
Enjoy a one hour Barre workout and after a wine tasting of 4 wines.
$20- Barre workshop & Wine Tasting
$25- Barre workshop, Wine tasting & Cheese Board
Don't forget to bring your yoga mat & water bottle
Reserve your spot today!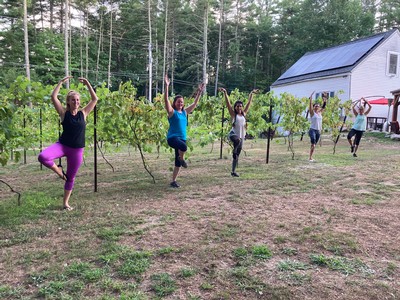 Meet our instructor!
Niccole LeBlanc
Sugar & Spine was created to share my passion of movement with you. Movement is a way to tell our bodies that we love them. When we love our bodies they can love us back. Movement is also meant for our mind to expand and grow with us. When our body and mind work together we can feel accomplished and happy for where we started and where we are today.