Yoga Mat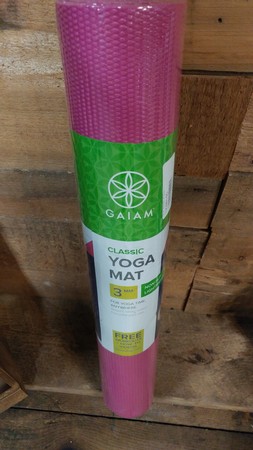 Gaiam Yoga Mat in to match any chakra. Cushioned, 68-Inch x 24-Inch x 3mm, light-tack nonslip surface with just the right cushioning for your bones and joints. Reversible Does not contain latex. A basic element to any yoga practice. Durable, lightweight, and washable. Rolls up easily for transport.
Lightweight and durable.
Rolls easily for storage.
Textured non-slip surface for excellent traction.