White Chocolate WineChips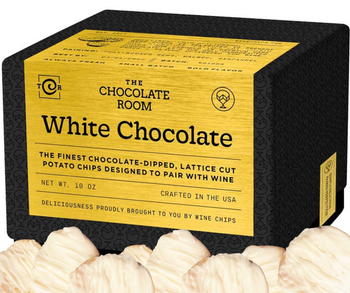 PRE-ORDER:
There's a creaminess to the White Chocolate WineChip that you may not be fully prepared for! Only the highest quality cocoa butter is used to produce the velvety white chocolate that we use in the Wine Chips Chocolate Room, WineChips makes no substitutions when it comes the quality of White Chocolate used on their White Chocolate WineChip. The combination of our creamy white chocolate fully enrobing our crunchy lattice-cut chips, all garnished with just the right amount of sea salt makes our White Chocolate WineChip truly special.
Pair them with True Tropical, True Belle or Truly Ours Rose to make your post-dinner evening on the balcony complete!