European Hazelnut Chocolates Box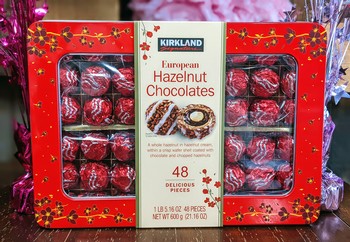 Enjoy your next glass of wine with Signature European Hazelnut chocolates!
Each individually wrapped European Hazelnut Chocolate contains a whole hazelnut enrobed in delicious hazelnut cream, within a crisp wafer shell coated with chocolate and chopped hazelnuts. Indulge in the rich flavor, creamy chocolate, and crunchy hazelnuts that offer a sense of pure bliss with every bite. Whether you serve with coffee, wine or simply enjoy on their own, these delights are sure to elevate every occasion.
Pairs with: True Champion, Bronceado en el Sol, & Little Secret.
This Box Includes:
48 - Individually Wrapped European Hazelnut Chocolates.
1 - Tin