Live Music Feat. The Water's Edge October 24th, 2020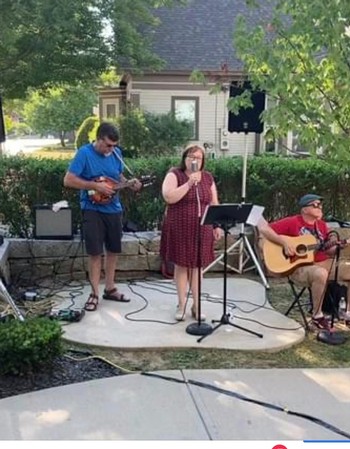 The Water's Edge
Live Music at AVH
Saturday October 24th, 2020
3:00pm- 4:00pm
---
Join us in the vines for a celebration of Fall with Live Music from The Water's Edge.
The Water's Edge acoustic quality and harmonics are what sets thier music apart and we are excited to share the afternoon with you.
The tasting room of Averill House Vineyard will be open with over fifteen wines to choose from, even a few "wines for beer lovers." The Fall hit Green Apple Riesling is superb or the Sweet Moonlight: Raspberry Maple Merlot wine for dessert.
Try our new WineCream ice cream, six styles to try from. Fresh peaches in the True Belle: Peach Chardonnay Vanilla WineCream.

Light food, cheese, nuts, fruit, chocolate and crackers will be available or bring a picnic of your own. Event occurs rain or shine.
Sit on the lawn, dance on the Crush Pad or reserve seats early as space in the outdoor tasting room is limited. Wine Flights, wine tastings, Wine slushies, #WineCream ice cream and full glass pours available.

Adopt-A-Vine members call or email for your complimentary tickets averillhousevineyard@icloud.com or 603-371-2296
This is bound to be a treat b
oth of music and flavors.
Order early as seating is limited. Dance, sing along, relax with us in celebration of Fall!

The Water's Edge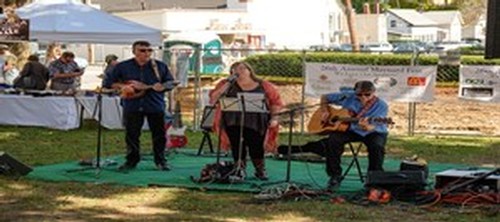 Jennifer O'Neill: Lead Vocals, Michael Rush: Guitar, Vocals & Larry Lusignan: Mandolin, Guitar, Vocals.
Jen O'Neill has been singing for years in choruses and as a backup vocalist for other recording artists. She is extremely well versed in traditional folk songs and child's ballads and also composes her own material. She has recently enjoyed stepping out front as a featured vocalist and incorporating her extensive knowledge of folk and traditional styles along with contemporary pieces.
Mike Rush has been a working bassist on the Boston music scene since 1982 and has been a founding member of original rock bands Little Sister and The Natives. He also played in the funk-jazz juggernaut The Boston Horns for 4 years and continues playing bass with The L&M Rhythm Kings and Blue Switch. Mike is also an accomplished guitarist and after playing that first song with Jen, he was inspired to focus on acoustic guitar and singing in order to bring their partnership to the public.
After Jen and Mike began performing as a duo, they decided that they needed another instrument to enhance their sound and asked Larry Lusignan (Mike's band mate in the L&M Rhythm Kings) to join them. Larry is an accomplished guitarist on the Boston blues scene, and in recent years has begun honing his skills on mandolin. Larry's mandolin and guitar playing have elevated this group to a new level and he is now an integral part of The Water's Edge.