Godiva Milk Chocolate Truffle Box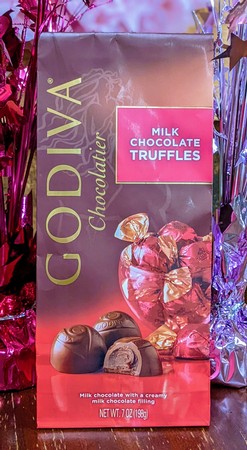 Be ready to savor and share these Godiva Milk Chocolate Truffles with your next glass of wine or AHV bottle of wine!
These Godiva Individually Wrapped Milk Chocolate Truffles are filled with a creamy milk chocolate ganache and individually wrapped for anytime, anywhere enjoyment. Keep some on your desk, in the car, or in a dish on the living room table.
Perfectly Paired with: Truly Cinematic, Truly Current, or Sweet Night
Includes:
20 - Individually Wrapped Milk Chocolate Truffles
1 - Godiva Box