Dark Chocolate WineChips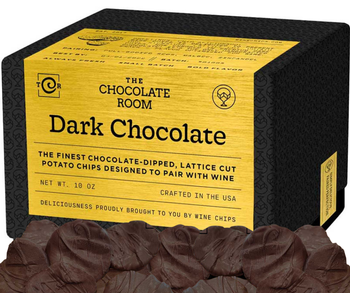 PRE-ORDER:
When they created dark chocolate, they broke the secret code of food. Before that it was impermissible to have a rich, delicious dessert that was graced with a touch of antioxidants (among other things). Add the deliciously sophisticated bittersweet chocolatey goodness as well as the salty crunchiness of a Wine Chip and enrobed in Dark Chocolate, making this possibly the best snack since sliced bread!
Pair with Bronceado en el Sol, 21 Averill Road, or any full-bodied red wine - it's simply a must have for any wine-loving household.