Comedy Night Feat. Mike Koutrobis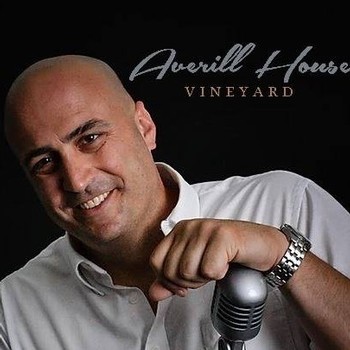 Halloween Comedy Night Mike with Mike Koutrobis & guest comedians
Saturday, October 31st
6:00pm-8:00pm
Doors open at 5:00pm
---

We are excited to introduce Entertainer and Comedian Mike Koutrobis and guest comedians.
Prior to becoming a full-fledged comedian, Mike was an accomplished rock musician, Ringling Brothers trained clown, MMA ring announcer and one of New England's most popular wedding DJ's. The result of this eclectic lifestyle proves there is no situation this award winning comedian can't handle.
Over twenty years ago in Boston, Mike Koutrobis began what would become an outstanding comedy career. Mike's witty and sarcastic commentary has brought him to clubs, colleges and corporations throughout North America; appearing alongside some of the top headliners in the world.
Mike Koutrobis has also appeared in various motion pictures such as "Bleed for This" with Miles Teller, "Ghostbusters" with Melissa McCarthy and you can see him in Steven King's series on Hulu, "Castle Rock".
The event will be held outside in the vineyard. You will be seated following New Hampshire COVID recommendations.
Doors open at 5:00pm!
Halloween Costumes are encouraged!
The Wine Bar at Averill House Vineyard will be open with over fifteen wines to choose from. Light food, cheese, nuts, fruit, chocolate and crackers will be available. Wine slushies and #WineCream icecream made fresh for the event.
Tickets are Limited and sell quickly. Event occurs sun or rain.
Purchase online or at the winery. Tickets at the gate the day of the event will have a $5 service fee.
Groups over six please call 603-244-3165 or email us at averillhousevineyard.com
Vineyard Guidelines:
a. No Food, Alcohol or Drugs of any type can be brought on property
b. Open Wine must stay inside the Vineyard
c. Respect your neighbors & designate a sober driver
d. Please leave bags and large purses in the car
e. Smoking is not allowed on property
f. Profanity and bad manners should be left at home
g. Covid precautions will be updated prior to the event.
Violations of any of the above and you will be escorted off property, there will be no second conversation, refund or re-entry.