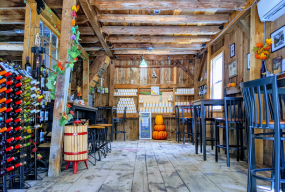 Welcome to Averill House Vineyard
A family-owned winery in Brookline, NH, offering rustic charm, vineyard tours, events, and exquisite wines. Our wines are sourced from the finest regions, including grapes grown organically on our premises and fruits from southern New Hampshire, crafted with a Grape to Glass philosophy.
Cheers to unforgettable moments!