Spring Mini Masterpiece
Spring Mini Masterpieces & Wine Tastings
Thursday, March 19th, 2020 6pm-8pm
---

Violas & Roses Bio
Violas & Roses was started five years ago out of the love of making old things new again, and finding a new purpose for forgotten gems. It is named after my daughters, each of them having beautiful floral family names we cherish.
Violas & Roses is a home décor, event planning and workshop business.
We specialize in industrial farmhouse décor with cottage accents. Violas & Roses partners with surrounding communities for workshops, like Averill House Winery in Brookline.
We look forward to many successful events at Averill.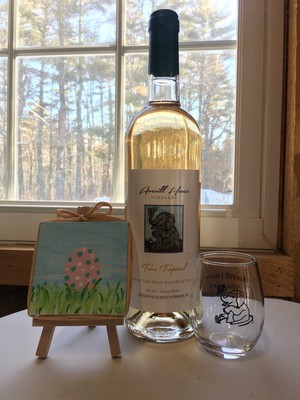 Mini Masterpiece Workshop
Create an Easter & Spring themed mini masterpiece that'll become the perfect accent for the home while enjoying a wine tasting.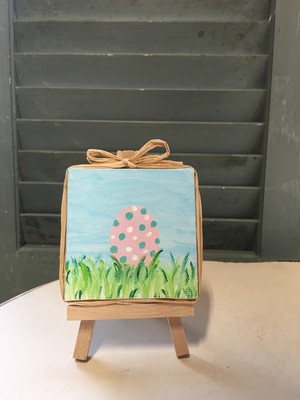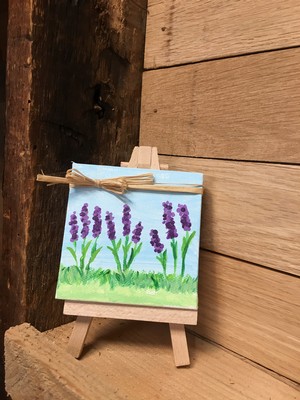 Mini masterpieces become the perfect accent for a bookshelf, mantel, bathroom or windowsill. We will paint a set of two 3x3 canvases that rest on an easel. One will be a spring floral and the other will be an Easter Egg theme.
The participation fee will include two canvases, easels, many paint colors (no two Easter Eggs are the same) and accents for finished masterpieces. During the class enjoy a wine tasting of 4 wines. $35.00 per person.