Brazilian New Years Eve Bash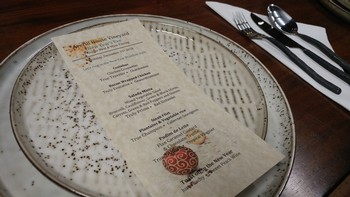 Arrive at 6 pm to begin your adventure, taking a tour of the Winery and cellar with a tasting direct from the cask. Then join in a tasting where you will taste several wines paired to some fabulous Brazilian food. As Midnight (Brazilian time) approaches we'll open the last of the wines, counting down to the magical moment (9pm).
Select your favorite wine of the evening or one of our others you have been drawn too for your own pleasure later that evening.
Your Wine Glass purchase includes:
Event wine Glass
Complimentary Wine Pairing
Five Brazillian foods
Blind Wine Tasting out of the cask
Dessert Wine
Games and Prizes
Tickets are Per Person and Limited to 23 people for this exciting evening. Tickets are not refundable. If the evening is a gift we would love to be in on the suprise! If your partner does not drink, send us a note so we can arrange something special for them.